Never Believe What the Weatherman Says
Johnny Vans
With a Unique Acoustic Sound, and Deeply Charismatic Voice I Invite you to "Roll One Up "Relax and Open your Conscious mind to the Kaleidoscope of Sound that is Johnny Vans. 
Born and Raised in Belfast during "The Troubles" Deeply shaping his Charismatic Personality and strongly influencing his musical path to one of Hope and Optimism (the marvellous Irish way). Johnny's Nervy blend of storytelling draws Heavily on Folk and Blues. Telling musical stories that elevate the listener and taking them on the road to their Happy Place. If you took the very best elements of Leonard Cohen, Bob Dylan, and Tom Waits, as well as All the classic rock influences, it gives you some guide and direction to where Johnny's music might be Taking you "Music is Limitless it has no Boundaries a True connection with the Universe on which you just try and surf Wave" which is his Own Personal Mantra. 
Johnny Vans live is an experience which combines his diverse Eclectic sound and otherworldly voice with lush loops and soundscapes. An Elusive and Enigmatic live performer for over 35 years, Johnny's live show is a must-see event with the Universal approach of anything can Happen. Never the Same Experience for the Audience and himself. 
His Personal musical mission is to awake, Invigorate and activate you in the celebration of your own uniqueness. Johnny lets his music speak for itself. Close your eyes and let him wrap you his Sonic waters, leaving you feeling elevated and ready to succeed in your Quest to take on life's Beautifully crazy Journey 
Johnny Vans has a Extensive Catalogue of Music available on ALL Platforms (spotify,itunes,Youtube etc) 
Be who you are and say what you feel, because those that matter don't mind and those that mind don't matter "dr Suess"
BOOKINGS CONTACT:           Johnnyvans01@gmail.com
Motion of the Ocean
Johnny Vans
Life in Reverse
Johnny Vans
0:00/2:55

0:00/3:51

0:00/5:22

0:00/4:24

0:00/4:36

0:00/3:58

0:00/4:36
Wipe Clean Soul
Johnny Vans
0:00/5:11

0:00/6:01

0:00/6:07

0:00/4:29

0:00/3:40

0:00/6:35

0:00/2:56

0:00/5:35

0:00/7:04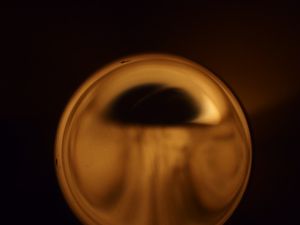 Introducing